Thursday, August 31st, 2006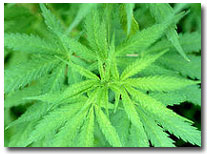 Here is another in our ongoing series on recent marijuana-related medical research.
Cannabidiol (CBD) is a major product of the marijuana plant. It lacks marijuana's psychological effects, and it has been suggested that CBD might be effective as an antipsychotic. The aim of this study was to investigate the response to CBD in treatment-resistant schizophrenia.