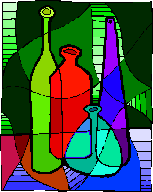 According to the distributor's website, "Raindrop combines the art of aromatherapy with the techniques of Vita Flex and massage in the application of essential oils to various areas of the body to bring structural and electrical alignment." A description of the treatment is described here.
Structural and electrical alignment?
Get serious.
The primary effect of the treatment is to create heat and skin irritation. There is no documentation in the medical literature that Raindrop therapy has any benefits, except perhaps those related to a good massage.
It does not, as was once claimed, cure scoliosis.
Critiques of the technique can be found here at the Nature's Gift Aromatherapy website, and at Quackwatch. Unfortunately, the latter site focuses on impugning the character of the promoter of Raindrop therapy. It isn't necessary.
8/29/06 10:39 JR