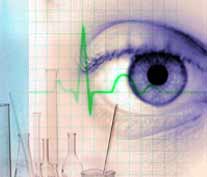 Diets rich in lutein plus zeaxanthin may protect against intermediate age-related macular degeneration (AMD) in healthy women younger than 75 years, according to a study just published in the Archives of Ophthalmology.
The findings are significant because there is no cure for AMD, only limited treatments are available, and there is no established means of prevention. Therefore, any intervention that lowers the risk for AMD is potentially important.
But what are lutein and zeaxanthin, and where can you get them?
Sources of lutein and zeaxanthin
Dark-green leafy vegetables, such as kale, spinach, turnip greens, and collards
Mustard greens, green peas, summer squash, and broccoli
Egg yolks
Some examples of the content of lutein and zeaxanthin (mcg/cup)
Beet Greens 2619
Lettuce, green leaf, raw 969
Broccoli 2367
Squash, winter 2901
Brussels sprouts 2012
Onions, spring or scallions, raw 1137
Corn, sweet, yellow, canned 2195
Pumpkin 2484
To maximize the availability of the carotenoids such as lutein and zeaxanthin, eat them raw or steamed lightly.
The combined concentration of lutein and zeaxanthin in an egg yolk is approximately 505 mcg.
No daily dietary recommendations are available for lutein and zeaxanthin, but a concise review is available here.
Illustration: ScienceBased Health
8/29/06 19:37 JR