Wednesday, June 10th, 2015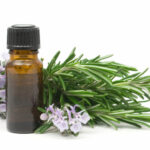 If you expect aromatherapy to cure a major illness, you will probably be disappointed, according to AromaWeb — a source of practical information on this complementary treatment.
The available scientific evidence (such as it is) supports this statement. The Natural Standard website (which charges a membership fee) conducted literature reviews on the various applications of aromatherapy and concluded that even for the best documented conditions (eg, anxiety and agitation), the data are conflicting and based on small, poorly designed trials.
However, to conclude from this that aromatherapy is to be avoided would be excessive. Its current use is not intended to replace standard medical care but complement it. If using volatile plant oils, including essential oils, improves your sense of psychological and physical well being, by all means, indulge yourself.