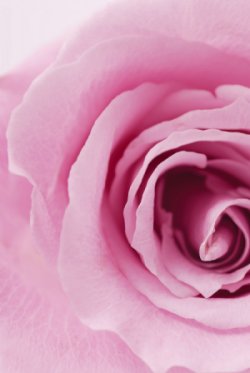 Dr. Tanapee Hongratanaworakit at Srinakharinwirot University, in Bangkok, Thailand studied the physiologic effects of rose oil (Rosa damascena Mill, Rosaceae) in the absence of olfactory stimulation.
First, the details.
Rose oil or placebo was applied to 40 healthy volunteers.
Breathing masks prevented inhalation of the fragrance.
Blood pressure, breathing rate, blood oxygen saturation, pulse rate, and skin temperature were recorded.
Emotional responses were assessed.
And, the results.
Compared to placebo, rose oil caused significant decreases of breathing rate, blood oxygen saturation, and systolic blood pressure.
Those in the rose oil group rated themselves calmer, more relaxed, and less alert than those getting placebo.
The bottom line?
The author concluded, "These findings are likely to represent a relaxing effect of the rose oil and provide some evidence for the use of rose oil in aromatherapy, such as causing relief of depression and stress in humans."
An earlier study from researchers in Japan reported, "Inhalation of rose oil caused a 40% decrease in relative sympathetic activity."
Taken together, it appears that the physiologic response to rose oil is independent of the route of administration.
6/14/09 18:03 JR