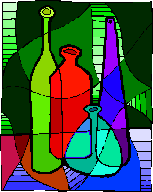 That's the conclusion by reviewers from Oxleas NHS Foundation Trust in Kent, UK.
First, the details.
A literature search revealed 11 studies of aromatherapy on the management of behavioral and psychological symptoms in dementia.
And, the results.
The aromatherapy oils tested, method of administration, and outcome measures varied widely across the studies.
Most of the studies included few patients and were designed in such a way that made interpretation of the findings difficult.
Available studies reported positive and negative consequences for people with dementia, as well as their caregivers.
The bottom line?
Evidence of effectiveness of aromatherapy in people with dementia is scarce. And the safety of commonly used oils is "virtually unexplored."
12/17/08 22:40 JR