Friday, June 26th, 2015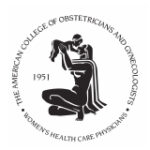 The American College of Obstetricians and Gynecologists (ACOG) has published its position on use of pot during pregnancy and breast-feeding.
The bottom line.
Yes, there are limitations in the available data about marijuana's effects on the fetus during pregnancy and on the neonate during lactation. However, ACOG has seen enough to recommend that during pregnancy and during breast feeding to advise "discontinuation of maternal use [of marijuana], whether recreational or medicinal."
There are no FDA-approved indications regarding marijuana use during pregnancy and lactation. Also, there are no standardized formulations, dosages, or delivery systems. Smoking, the most common route of administration of THC, cannot be medically condoned during pregnancy and lactation, according to ACOG.
The use of marijuana during pregnancy is associated with lower scores on tests of attention, coordination, and behavior in offspring.
6/25/15 JR