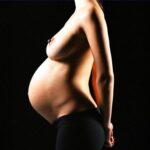 Researchers in the US and Mexico studied the value of taking supplements with a medical food — bars containing L-arginine + antioxidant vitamins — on the risk of pre-eclampsia.
First, the details.
672 pregnant women with a history of a previous pregnancy complicated by pre-eclampsia, or pre-eclampsia in a first degree relative, and at increased risk of recurrence of the disease were studied from week 14 to 32 of gestation and followed until delivery.
They were assigned to a treatment group.

Medical food: Bars containing L-arginine + antioxidant vitamins
Antioxidant vitamins alone
Placebo

Women had 4 to 8 prenatal visits while receiving the bars.
And, the results.
The risk of pre-eclampsia was reduced significantly with medical food vs placebo.
Taking L-arginine + antioxidant vitamins resulted in a significant risk reduction in pre-eclampsia vs antioxidant vitamins alone
Antioxidant vitamins alone showed benefit, but this was not significantly different from placebo.
The bottom line?
The authors concluded, "Supplementation during pregnancy with a medical food containing L-arginine and antioxidant vitamins reduced the incidence of pre-eclampsia in a population at high risk of the condition. Antioxidant vitamins alone did not have a protective effect for prevention of pre-eclampsia."
They would like to see studies of supplementation with L-arginine + antioxidant vitamins in a low risk population.
5/23/11 20:23 JR