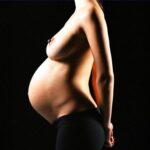 An international group of researchers examined the association between mothers' use of prenatal folic acid supplements and the risk of severe language delay in their children at age 3 years.
First, the details.
The Norwegian Mother and Child Cohort Study recruited pregnant women who returned a 3-year follow-up questionnaire.
They used folic acid supplements 4 weeks before to 8 weeks after conception.
Children's language competency at age 3 years as measured by the mothers on a 6-point language grammar scale was recorded.
Children with minimal expressive language (only 1-word or unintelligible utterances) were rated as having severe language delay.
And, the results.
Among 38,954 children, 204 (0.5%) had severe language delay.
As a reference, children whose mothers took no dietary supplements had severe language delay in 81 children (0.9%).

Taking other supplements, but no folic acid: severe language delay in 0.9%
Taking folic acid only: severe language delay in 0.4%
Taking folic acid + other supplements: severe language delay in 0.4%
The bottom line?
The authors concluded, "Maternal use of folic acid supplements in early pregnancy was associated with a reduced risk of severe language delay in children at age 3 years."
The risk was less than half that in mothers who used other supplements but not folic acid.
It's not clear if these results among children in Norway would translate to US children. This is because unlike Norway, the US fortifies food with folic acid, providing another source of folic acid.
10/23/11 21:30 JR