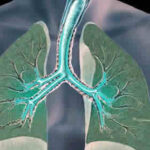 Surveys suggest many people with asthma use it, often without the knowledge of their healthcare providers.
Researchers at the University of Southampton, in the UK, reviewed the evidence.
Here's what we know.
Current evidence suggests that breathing training programs can improve patient-reported outcomes such as symptoms, quality of life, and psychological impact.
There's also evidence that such programs may reduce the use of rescue bronchodilator medication.
There's little evidence that airways physiology, hyper-responsiveness or inflammation is affected by such training.
The bottom line?
The authors concluded that the evidence suggests that breathing training programs can be effective in improving  symptoms, quality of life and psychological issues; and may reduce the use of rescue bronchodilator medication."
However, "The optimal way of providing breathing training within the context of routine asthma care is still uncertain."
4/8/11 20:32 JR