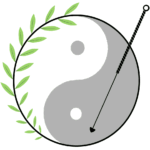 Acupuncture is often recommended for obstetrical and gynecological (Ob/Gyn) conditions.
Prof. Ernst has reviewed the evidence.
First, the details.
24 systematic reviews of any type of acupuncture for any type of gynecological conditions were included.
Gynecological conditions included hot flashes, conception, dysmenorrhea, premenstrual syndrome, nausea/vomiting, breech presentation, back pain during pregnancy, and procedural pain.
And, the results.
9 systematic reviews came to clearly positive conclusions; however, there were many contradictions and caveats.
The bottom line?
The author concluded, "The evidence for acupuncture as a treatment of obstetrical and gynecological conditions remains limited."
6/2/11 20:39 JR