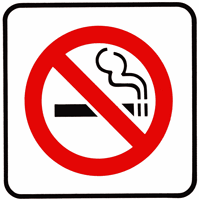 The INTERHEART study reviewed case histories from more than 27,000 people in 52 countries. They found that tobacco use in any form, including sheesha smoking, beedie smoking, chewing tobacco, and secondhand smoke is harmful to your health.
How bad is it?
Compared to people who never smoked, smokers have a three-fold increased risk of a heart attack. Even those with relatively low levels of exposure (8 to 10 cigarettes a day) double their risk of heart attack. Each cigarette smoked per day increases the risk by 5.6%.
There is good news. The risk of heart attack decreases over time after stopping smoking.
A nice summary of this study is available at Doctor's Guide.
8/25/06 19:33 JR