Saturday, September 30th, 2006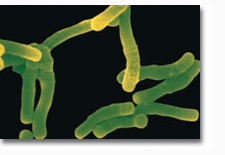 It's not merely a matter of "the more the merrier" for therapeutic probiotic bacteria.
Preliminary evidence reported here and here supports the value of the probiotics Bifidobacterium infantis 35624 in treating irritable bowel syndrome (IBS). Now, a study in more than 350 women with IBS reports that the dose of B infantis 35624 has an effect on the ability to improve symptoms.