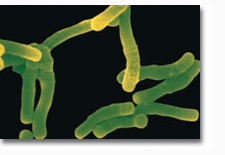 So many posts on probiotics have been written here that I made it a separate subcategory of entries.
Another site for information on probiotics and the intestines can be found here.
GutFlora.org is "a general and independent website for the advancement and dissemination of the knowledge about probiotics."
Is that specialized enough for ya?
Illustration: Flora
9/29/06 15:28 JR