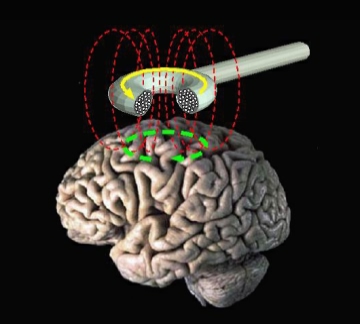 A single session of repetitive transcranial magnetic stimulation (rTMS) to the unaffected part of the brain can improve motor function in stroke patients.
Here are the details of the study.
15 patients with chronic stroke received 5 treatments
They were followed for 2 weeks
rTMS increased the magnitude and duration of the ability to use and control muscles and movements (motor effects) in the affected hand
Reaction time in the patients' stroke-affected hands got 30% faster after 5 days of treatment, and the effect lasted for 2 weeks
More treatments lead to greater effect
Patients were 10%, 20%, 27%, and 30% faster on days 2, 3, 4, and 5 of treatment, respectively.
There were no negative effects on thought processes (cognitive effects) or seizure activity
More research with 21st century magnets can be found in earlier posts on major depression, neuropathic pain, and as a research tool in Alzheimer's disease.
9/24/06 14:14 JR