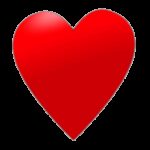 Researchers from the Mayo Clinic in Minnesota and Arizona collaborated to review the risks of herbal:drug interactions.
The abstract is a bit skimpy on details, but the American Pharmaceutical Association has a nice summary, which will be summarized further here.
First, the details.
16 herbal products are potential problems.
And, the results.
St John's wort

Induces cytochrome P450 (CYP)3A4, an enzyme involved in the metabolism of more than 50% of all prescription medications, including many used to treat heart arrhythmias, high blood pressure, and high cholesterol.

Motherwort

Inhibits the ability of blood to clot and increases the risk of bleeding.

Ginseng

Potentially toxic to the kidneys
May lower or raise blood pressure
Interacts with the blood thinner, warfarin (Coumadin), which increases the risk of bleeding

Ginkgo biloba

Increases the risk of bleeding when used with antiplatelet, anticoagulant, or antithrombotic agents (blood thinners)

Garlic

Increases the risk of bleeding in patients using anticoagulant or antiplatelet drugs

Grapefruit juice and black cohosh
Hawthorn

Enhances the activity of digoxin (Lanoxin), which could cause toxicity
Increases the risk of bleeding from thromboxane A2

Saw palmetto

Increases the antiplatelet effects of warfarin, which increases bleeding risk

Danshen

Increased antiplatelet effects and bleeding risk

Echinacea

Increases the risk of liver toxicity from…

Statins
Fibrates (Atromid, Tricor, Lopid)
Niacin (Nicobid)
Amiodarone (Cordarone)
Tetrandrine (an alkaloid extracted from a Chinese medicinal herb traditionally used o treat high blood pressure)

Interferes with calcium channel blockers and may cause liver and/or kidney toxicity

Aconite

Can cause cardiac arrhythmias, ranging from slow heart rate and low blood pressure to fatal ventricular arrhythmias

Yohimbine

Decreases the effect of blood pressure drugs, including diuretics

Gynura

Associated with liver toxicity
Decreased activity of angiotensin-converting enzyme

Licorice

Potentiates the effects of spironolactone (Aldactone) and digoxin
Also, a risk of ventricular arrhythmias, including torsades de pointes (sudden death)
The bottom line?
Many drugs used to treat cardiovascular disease have a narrow therapeutic range. In other words, small changes in dosing or drug metabolism can lead to significant side effects.
If you're a healthcare professional, you need to ask.
If you're a patient, you need to tell the doctor what you are taking — including herbals.
4/5/10 15:29 JR