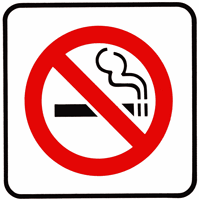 Researchers from South Korea and California reviewed the evidence.
First, the details.
22 studies, which included 29,549 participants, were included in the meta-analyses.
And, the results.
Both web- and computer-based programs improved smoking cessation compared to the control group.
After 12 months of follow-up, abstinence was significantly higher with web- and computer-based programs vs controls (10% vs 6%, respectively).
The programs didn't significantly increase abstinence rates among adolescents compared to adults.
The bottom line?
The researchers said these effects of Web- or computer-based interventions were similar to those of counseling.
It's not easy to stop smoking, as these results attest.
But it's important.
"Around 40% of the fall in the number of deaths from cancer among U.S. men from 1991 to 2003 can be attributed to the decline in smoking," say researchers from the American Cancer Society.
6/6/09 19:20 JR