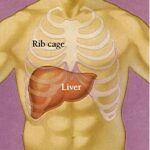 This is the first reported case of a patient taking imatinib (Gleevec), which is used to treat certain cancers, who developed liver toxicity, apparently related to taking ginseng.
First, the details.
A 26-year-old man with chronic myelogenous leukemia was taking imatinib 400 mg daily for 7 years with no complications.
He then went to his doctor complaining of pain in his right upper quadrant (just below the ribs).
3 months ago the patient started using an energy drink that contained Panax ginseng.
Results of liver enzyme tests were elevated.
Results from a liver biopsy suggested a drug-induced cause.
A diagnosis of imatinib-induced liver toxicity was made.
Treatment
Both imatinib and ginseng were discontinued.
The patient was treated with a short course of corticosteroids.
Imatinib was later restarted at the same dose, and liver enzyme levels remained normal.
The bottom line?
Imatinib-associated liver toxicity usually appears within 1 to 2 years of starting treatment.
Ginseng is an herb not known to be toxic to the liver. However, it is known to inhibit the CYP3A4 liver enzyme, which is the primary enzyme in the metabolism of imatinib.
The authors "propose that our patient's late-onset imatinib-associated hepatotoxicity was due to an interaction between ginseng and imatinib through CYP3A4."
It's another question to ask patients who are starting treatment with imatinib.
4/5/10 16:42 JR