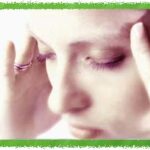 Prof. Ernst has reviewed the evidence.
Here's what we know.
Cholesterol in postmenopausal women
Some evidence favors phytosterols and phytostanols (common plant and vegetable constituents) to lower LDL (bad) cholesterol and total cholesterol.
Regular fiber intake reduces cholesterol blood levels.
Reducing bone mineral density loss and the incidence of fractures in postmenopausal women
Clinical evidence supports vitamin K, calcium + vitamin D, or a combination of walking with other weight-bearing exercise.
Hot flashes in early menopause
Black cohosh appears effective for relieving menopausal symptoms.
Phytoestrogen extracts (eg, isoflavones and lignans) appear to have minimal effect on hot flashes but have positive health effects on cholesterol and bone loss.
Lacking evidence
More research is needed on the value of probiotics, prebiotics, acupuncture, homeopathy, and DHEA-S (dehydroepiandrosterone sulfate; the most abundant steroid circulating in the blood).
The bottom line?
For proper dosing and risk factors, speak to your healthcare professional.
The author believes more and better studies are needed to confirm the effectiveness of these CAM options.
6/29/10 16:24 JR