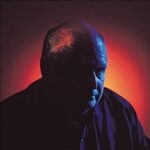 Researchers at INSERM in Bordeaux, France, studied whether high olive oil consumption, and high oleic acid blood levels (an indirect biological marker of olive oil), are associated with a lower incidence of stroke in older people.
First, the details.
7,625 people with no history of stroke were followed.
The authors looked for an association between olive oil consumption or oleic acid blood levels and the incidence of stroke for about 5 years.
And, the results.
There was a significantly lower incidence of stroke in those with higher olive oil use after adjusting for sociodemographic and dietary variables, physical activity, body mass index, and risk factors for stroke.

Compared to those who never used olive oil, those with intensive use had a significant 41% lower risk of stroke.

After adjusting for confounding factors, higher oleic acid blood levels were significantly associated with lower stroke incidence.

Compared with the lowest blood levels of oleic acid, those with the highest levels had a significant 73% reduction of stroke risk.
The bottom line?
The authors concluded, "These results suggest a protective role for high olive oil consumption on the risk of stroke in older subjects."
These results support the recommendation that a prudent or traditional Mediterranean dietary pattern, which incorporates olive oil may prevent stroke.
6/16/11 20:37 JR