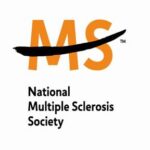 Cognitive impairment is common in multiple sclerosis (MS), but few studies have examined this relationship.
Researchers at MidAmerica Neuroscience Institute in Lenexa, Kansas, reported their findings during the Consortium of Multiple Sclerosis Centers 24th Annual Conference and the Third Joint Meeting of Americas Committee for Treatment and Research in Multiple Sclerosis.
First, the details.
23 patients with relapsing-remitting MS and secondary progressive MS were studied.

Relapsing-remitting MS: Periods when symptoms get worse and periods when symptoms are better
Secondary progressive MS: Occurs after relapsing-remitting MS, with steady worsening of symptoms

Blood levels of vitamin D were measured.
Patients underwent a comprehensive neuropsychological evaluation to assess emotional functioning, memory, executive functioning, processing speed, attention, and visuospatial abilities.
And, the results.
Low vitamin D levels correlated significantly with poor performance in verbal learning.
The relationship was stronger and significant in single-trial learning.

There was no correlation during later learning trials.
The bottom line?
It's a small study, but the reported correlation between vitamin D and verbal learning could be important. So, it should be confirmed in another study.
6/9/10 20:03 JR