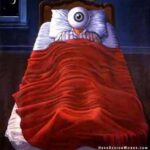 During the 25th Anniversary Meeting of the Associated Professional Sleep Societies (abstract 0716) researchers in Illinois and California reported results from the first study of sleep-focused therapy on suicide risk.
First, the details.
48 patients completed group cognitive behavioral therapy for insomnia (CBT-I).
90-minute treatment sessions were delivered weekly, with the exception of the final 2 sessions (scheduled every other week).
The Beck Depression Inventory (BDI) — one of the most widely used tools for measuring the severity of depression — was administered at both befor and after-treatment.
And, the results.
BDI scores (sleep item removed) were significantly lower after treatment.
There was a significant reduction in suicidal ideation after treatment.
The bottom line?
The authors concluded, "These preliminary data provide [a] rationale for the development and testing of a sleep-oriented intervention for the prevention of suicidal behaviors."
The researchers made no attempt to conceal treatment from the evaluators. So, it will be important to repeat this study under more controlled conditions.
6/17/11 20:09 JR