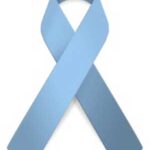 Researchers at Fred Hutchinson Cancer Research Center, in Seattle, Washington, reviewed the evidence.
First, the details.
Nutritional risk factors for prostate cancer among 9,559 participants in the Prostate Cancer Prevention Trial were reviewed.
The presence of cancer was determined by prostate biopsy, which was recommended because of an elevated prostate-specific antigen level or an abnormal digital rectal examination.
The biopsy was offered to all men at the end of the study.
Nutrient intake was assessed using a food frequency questionnaire and a structured supplement-use questionnaire.
And, the results.
Cancer was detected in 1,703 men.
No nutrients or supplements were associated with prostate cancer risk.
Risk of high-grade (aggressive) cancer was associated with high intake of polyunsaturated fats.
Intake of more dietary calcium was associated with a greater chance of low-grade (less aggressive) cancer vs high-grade cancer.
Intake of lycopene, long-chain omega-3 fatty acids, vitamin D, vitamin E, and selenium, were not associated with the risk of cancer.
High intake of omega-6 fatty acids may increase prostate cancer risk because of their effects on inflammation and oxidative stress.
The bottom line?
There seem to be 2 take-away points from this review.
First, there's no evidence that dietary or supplemental intake of nutrients often proposed to prevent prostate cancer, including lycopene, omega-3 fatty acids, vitamin D, vitamin E, and selenium, was associated with risk of low- or high-grade cancer.
Second, polyunsaturated fat was associated with increased risk of high-grade prostate cancer. This suggests that more research into inflammation and other metabolic processes affected by these fats may be important in understanding prostate cancer etiology.
9/24/10 21:35 JR