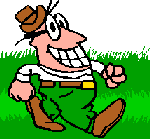 It's very good, according to researchers at the University of Washington Department of Family Medicine, in Tacoma.
Here's what we know.
Exercise…
Reduces patient-perceived symptoms of depression.
Relieves symptoms as effectively as cognitive behavioral therapy (CBT) or pharmacologic anti-depressant therapy.
Is more effective than bright light therapy.
Resistance exercise + mixed exercise (resistance and aerobic)
Better than aerobic exercise alone.
Intensity of exercise
High-frequency exercise is more effective than low-frequency exercise.
"Mindful" exercise
Exercise with a meditative focus, such as tai chi and yoga, also reduces symptoms of depression.
The bottom line?
These findings are based on 2008 and 2009 published reviews, which the authors summarized.
The National Institute for Health and Clinical Excellence (NICE) recommends structured, supervised exercise programs, 3 times a week for 45 to 60 minutes each session over 10 to 14 weeks to treat mild depression.
The Institute for Clinical Systems Improvement (ICSI) guideline recommends physical activity for 30 minutes 3 to 5 days a week to decrease symptoms of major depression.
9/11/10 14:03 JR