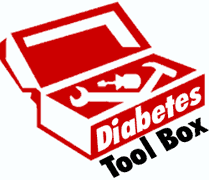 The World Health Organization has predicted a 39% rise in the worldwide prevalence of diabetes by 2030. And an article in The Lancet indicates this might be an underestimation.
Since November is Diabetes Month, here's a round-up of CAM options for people with diabetes from 2006 through March 2007.

Zinc
No evidence that zinc can prevent type 2 diabetes
Vegan diet
Improve blood sugar and cholesterol control in patients with type 2 diabetes
Trans fats
Some substitutes actually raise blood sugar levels and lowers insulin in humans
Ginseng
Improved fasting blood sugar levels and hemoglobin A 1C (A1c) values
Ayurvedic
Improved A1c and fasting blood sugar levels
Milk thistle
Improved A1c and fasting blood sugar levels
Soy yogurt
Limited data that it improves blood sugar levels
Pycnogenol
A complementary option for treating diabetic ulcers
Chromium picolinate
Adding chromium picolinate to a sulfonylurea drug (glipizide) improved insulin sensitivity and blood sugar control.
Cinnamon
No change in A1c
Psychological support
Might be useful in certain patients with type 2 and type 1 diabetes
DHEA (dehydroepiandrosterone)
Lacks supporting data for the claims
Whole-grain cereals
Lower risk of death among men who ate at least one serving of whole-grain breakfast cereal per day vs those who rarely ate whole-grain cereal.
Beberine
Preliminary positive evidence
Coffee drinking
You have to drink a lot of coffee for any preventive effect
Remember, these are complementary options. They do not replace diet, exercise and drug treatments prescribed by a physician. And fraudulent claims abound.
Illustration: Diabetes Toolbox
3/3/07 10:08 JR