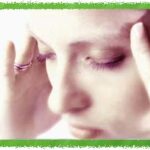 Researchers at the Mayo Clinic, in Rochester, Minnesota, reviewed allopathic and CAM options.
Let's focus on CAM.
Here's what we know.
Isoflavones
A meta-analysis concluded there's no evidence that phytoestrogen supplementation reduces the frequency or severity of hot flashes.
Another meta-analysis of isoflavone therapy did report a slight to modest reduction in the number of hot flashes experienced by menopausal women.
It's feasible that further research with a phytoestrogen product might show benefit in hot flashes.
Black cohosh (Cimicifuga racemosa)
A meta-analysis of 4 studies (mostly from the 1980s) reported black cohosh was beneficial for treating hot flashes.
More recent studies show no benefit.
There's some concern regarding possible adverse effects of black cohosh on the liver and its overall long-term safety.
Therefore, black cohosh is not recommended to treat hot flashes.
Vitamin E
In one study, vitamin E was associated with fewer hot flashes (about 1 hot flash per day).

However, the study patients did not prefer vitamin E to placebo.

There's concern about the risk of cancer with vitamin E; however, there's evidence that vitamin E doesn't increase cancer risk.
At this time vitamin E cannot be strongly recommended as an effective treatment for hot flashes.
Dehydroepiandrosterone (DHEA)
It's proposed that DHEA levels decrease with age, and supplementing DHEA may have some effect in treating menopausal symptoms.
Preliminary positive results from 2 small studies need to be confirmed in a larger study.
Evening primrose oil (Oenothera biennis)
In 1 study, it had no benefit for hot flash relief.
Dong quai (Angelica sinensis)
Dong quai has estrogen-like activity.
There was no benefit in 1 study.
Therefore, not only does it lack efficacy for treating hot flashes, its safety in breast cancer patients is unclear.
Ginseng (Panax ginseng)
In 1 study, there was no significant difference in vasomotor symptoms between ginseng and placebo.
Wild Yam (Dioscorea villosa)
It's a natural progesterone cream, which contains phytosteroids and has been promoted to treat hot flashes.
1 well designed study showed no benefit.
Behavioral modifications
The North American Menopause Society recommends lifestyle changes as first line therapy for patients suffering from mild vasomotor symptoms.
Examples include keeping the core body temperature cool using techniques (loose clothing, sipping cold drinks, avoiding spicy food, and keeping a lower room temperature).
Exercise
There's no evidence from well-designed studies that exercise is effective for hot flashes.
Yoga
Yoga is a combination of exercise and meditation.
A recent review concluded that current evidence doesn't support yoga for menopausal symptoms.
Relaxation techniques
A review of the evidence on relaxation techniques on hot flash had positive results.
However, studies were small and vary in the type of relaxation technique and measured outcomes.
Hypnosis
Preliminary data are encouraging.
Larger studies are underway.
Acupuncture
There's no evidence that acupuncture is an effective treatment for hot flashes.
The bottom line?
There's no convincing evidence that supplements such as evening primrose oil, dong quai, ginseng, or wild yam are effective for hot flashes.
Among other options, the Menopause Society supports behavioral modification, and early evidence for relaxation and hypnosis are encouraging.
Another review from several month ago it here. It covers more than vasomotor symptoms.
11/29/10 21:46 JR