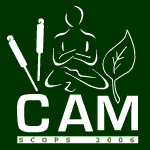 Prof. Ernst sees encouraging evidence for some treatments.
But does it matter?
First, the details.
17 systematic reviews were included in this overview.
The authors evaluated the evidence for or against the effectiveness of CAM for any childhood condition.
Treatments included:

Acupuncture
Chiropractic
Herbal medicine
Homeopathy
Hypnotherapy
Massage
Yoga
And, the results.
Results were unconvincing for most conditions.
Some evidence suggests the following.

Acupuncture may be effective for postoperative nausea and vomiting.
Hypnotherapy may be effective in reducing procedure-related pain.

Most of the reviews failed to mention the incidence of side effects of CAM.
The bottom line?
The authors concluded, "There is some encouraging evidence for hypnosis, herbal medicine, and acupuncture." But there's "insufficient evidence to suggest that other CAMs are effective for the treatment of childhood conditions."
Overall, Prof. Ernst states that poor quality studies hamper the ability to properly evaluate CAM options for treating childhood conditions.
Fair enough. But that's not stopping adolescents from using CAM, which is estimated to be about approximately 12% of children in the US.
Researchers at Harvard Medical School in Boston created a profile of US adolescent (less than 18 years old) CAM users.
CAM use more likely among adolescents than infants or toddlers
Live in the West, Northeast, or Midwest, rather than in the South
Parents have a college education
More likely to use prescription medication
More likely to have anxiety or stress, dermatologic conditions, musculoskeletal conditions, and sinusitis
Use of CAM by a parent was strongly associated with the child's use of CAM.
7/8/10 18:32 JR