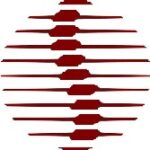 Whiplash-associated disorders (WAD) include heaviness or tingling in the arms, dizziness, ringing in the ears, vision changes, fatigue, poor concentration or memory, and difficulty sleeping. Depression follows if the pain doesn't get better.
Researchers at the University of Western Ontario, in London conducted this review using a participatory action research (PAR) approach.
In PAR, relevant parties come together to examine current actions (which they experience as problematic) in order to change and improve it.
Research in PAR is ideally conducted by local people for local people (not universities and governments).
Now, the details.
A PAR approach was used to engage a chiropractic community that included practitioners and stakeholders in a systematic review to address a general question: Does chiropractic management of WAD clients have an effect on improving health status?
For this review, 27 articles consistent with specific criteria of WAD intervention were analyzed in-depth.
And, the results.
The evidence suggests that chiropractic care improves cervical range of motion and pain in the management of WAD.
However, the quality of this evidence relevant to clinical practice is low or draws on clinical consensus rather than scientific observation.
The bottom line?
The authors seem to be more focused on the process than the effectiveness of treatment. They concluded, "This approach to research [PAR] has advantages and benefits in the field of chiropractic care.
7/1/10 17:03 JR