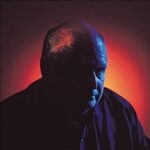 Acquired brain injury is caused by stroke, an aneurysm, or an infection and may result in problems with movement, language, sensation, thinking, or emotion.
In this Cochrane Review, researchers in the US and UK evaluated the efficacy of music therapy as an option for rehabilitation.
First, the details.
7 studies (184 participants) were included.
Music therapy + standard care was compared to standard care alone or standard care + other therapies.
Changes in gait, upper extremity function, communication, mood and emotions, social skills, pain, behavioral outcomes, activities of daily living, and adverse events were evaluated.
And, the results.
Rhythmic auditory stimulation may be beneficial for improving gait in stroke patients including…

Gait velocity
Cadence
Stride length
Gait symmetry

These results were based on 2 studies with a low risk of bias.

There were insufficient data to examine the effect of music therapy on other outcomes.
The bottom line?
The authors concluded, "Rhythmic auditory stimulation may be beneficial for gait improvement in people with stroke."
They would like to see more studies before making a recommendations for day-to-day patient care.
7/11/10 19:15 JR