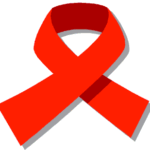 HIV infection and the long-term use of antiretroviral drugs are associated with increased mitochondrial damage and oxidative stress.
During the XVIII International AIDS Conference, researchers at Florida International University, in Miami, and other institutions in the US reported beneficial effects of antioxidant supplementation on immune function and reducing mitochondrial damage.
First, the details.
25 HIV+ adults who were stable on treatment were randomly assigned to a treatment group for 8 weeks.

Antioxidant supplementation: B-complex, vitamins C and E, selenium, zinc, N-acetyl cysteine, and alpha-lipoic acid
Placebo

Fasting blood was drawn to measure for HIV disease progression (CD4 cell count and viral load), mitochondrial oxidative damage, insulin resistance, and anthropometries (body composition) were measured.

A decline in CD4 cells (a type of white blood cell with CD4 cell on the surface) is used to assess declining immune status and start treatment.
And, the results.
Supplementation with the antioxidant formula improved immune reconstitution.
It also significantly reduced mitochondrial damage.
Treatment was well tolerated.
The bottom line?
It's a small study that deserves to be repeated in a larger group of HIV+ people.
Also during this International AIDS Conference, a similar study with a different combination of micronutrients also reported positive results.
7/27/10 23:57 JR