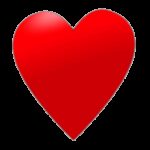 Depression is associated with cardiovascular disease.
Researchers at the Intermountain Medical Center, in Murray, Utah, looked for an association between vitamin D deficiency and depression in these patients.
First, the details.
7,358 older adults with coronary artery disease, heart attack, congestive heart failure, stroke, transient ischemic accident, atrial fibrillation, or peripheral vascular disease participated in the study.
They had no prior depression diagnosis.
Blood levels of  vitamin D were measured and divided into 4 groups: greater than 50 ng/mL (optimal), 31 to 50 (normal), 16 to 30 (low), and less than 16 (very low).
Depression was defined by the International Classification of Diseases.
And, the results.
When compared to optimal vitamin D levels, lower vitamin D levels were significantly associated with depression.

Winter (December-February) enhanced this association.
This association remained even after adjustment by parathyroid hormone levels.

Parathyroid hormone was significantly associated with depression, but not after adjusting for vitamin D levels.
Older age enhanced the vitamin D/depression relationship.
The bottom line?
In this group of patients, there was an association between low vitamin D levels and the risk of depression.
For perspective, Dr. John Cannell, Executive Director of the Vitamin D Council, has written a concise review of vitamin D and depression.
7/28/10 21:42 JR