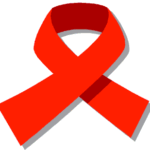 During the XVIII International AIDS Conference, researchers at Florida International University, in Miami, and other institutions in the US and Botswana reported the benefits of micronutrients.
First, the details.
875 HIV+ adults (not receiving treatment and CD4+ count less than 350 cell/mm3) were randomly assigned to a treatment group for 24 months.

Supplementation with B-complex, vitamins C and E, and selenium
Placebo

The primary endpoint was a drop of CD4+ count to less than 250 cells/mm3.

A decline in CD4 cells (a type of white blood cell with CD4 cell on the surface) is used to assess declining immune status and the need to start treatment.

CD4+ cell count was determined every 3 months and HIV-viral load every 6 months.
Questionnaires, pill-counts, and blood levels of micronutrients were used to assess adherence to supplement treatment.
And, the results.
Supplementation with micronutrients prolonged the time it took for the CD4+ count to go lower than 250 cells/mm3 compared to placebo — a significant difference.
The supplements were well tolerated.
Adherence to supplementation was 98%.
The bottom line?
The authors concluded, "This evidence supports the use of micronutrient supplementation as an effective intervention in HIV+ adults in early stages of the disease in Botswana."
7/27/10 23:15 JR