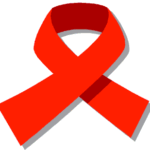 Adequate levels of zinc are critical for immune function.
During the XVIII International AIDS Conference, researchers at Florida International University, in Miami, and other institutions in the US reported the benefits and safety of zinc supplementation in nutritional doses to prevent immunologic failure.
First, the details.
40 people who were HIV+, receiving treatment, and with suppressed HIV-viral load were randomly assigned to a treatment group for 18 months.

Zinc supplementation (15 mg zinc for men and 12 mg for women)
Placebo

Blood was drawn for CD4 cell count, viral load, and metabolic profiles.
Questionnaires on treatment history and adherence were completed every 6 months.
Immunologic failure was defined as a drop of CD4+ cell count to less than 200 cells/mm3.

A decline in CD4 cells (a type of white blood cell with CD4 cell on the surface) is used to assess declining immune status and start treatment.
And, the results.
4 new events of immunological failure were detected during the 18-month follow-up — all in the placebo group (21%) vs 0 with zinc — a significant difference.
Viral load was continuously suppressed during follow-up.
There was no significant difference between the 2 groups in the type and the duration of HIV treatment.
The bottom line?
The authors concluded, "Zinc supplementation at nutritional levels was safe and prevented immunologic failure in HIV infected patients on stable ART."
The authors also want additional studies to confirm these "preliminary" findings.
7/27/10 23:35 JR