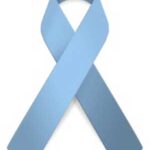 The value of pelvic floor muscle training on the recovery of urinary continence after removing the prostate is controversial, according to researchers at the University of São Paulo School of Medicine, in Brazil.
They studied biofeedback + pelvic floor muscle training to improve urinary incontinence following radical prostatectomy.
First, the details.
73 patients who underwent radical prostatectomy were randomly assigned to a treatment group for 3 months.

Biofeedback + pelvic floor muscle training once a week + home exercises
Control group

Patients were evaluated 1, 3, 6, and 12 months after surgery.
Continence was defined as the use of not more than 1 pad daily.
Incontinence severity was measured by the 24-hour pad test.
Incontinence symptoms, quality of life, and pelvic floor muscle strength were recorded.
And, the results.
Duration of incontinence was shorter with biofeedback.

At postoperative month 12, 96% of patients in the biofeedback group were continent vs 75% in the control group — a significant difference.

The number of patients needed to be treated in order for 1 person to benefit was 5.
Overall, there were significant changes in both groups for incontinence symptoms, lower urinary tract symptoms, quality of life, and pelvic floor muscle strength.
The bottom line?
The authors concluded, "Early biofeedback + pelvic floor muscle training not only hastens the recovery of urinary continence after radical prostatectomy but allows for significant improvements in the severity of incontinence, voiding symptoms and pelvic floor muscle strength 12 months postoperatively."
It's not clear from this study, how much biofeedback contributes to the effects of pelvic floor training. And earlier this year, researchers at Urologische Universitatsklinik, in Heidelberg, Germany, reported, "Early pelvic floor muscle training (with or without biofeedback therapy and duloxetine [Cymbalta]), seem[s] to have a positive effect on continence."
Urinary incontinence in men usually occurs after radical prostatectomy. Of these patients, up to 23% remain incontinent a year after removal of their prostate.
Of course, the first step to reduce this percentage is to get men to attend the training sessions.
A survey conducted by researchers at Case Western Reserve University, in Cleveland, Ohio, revealed that about half of the 29 men questioned were willing to attend. Almost all who refused had actual barriers to their participation. Less commonly (10%), refusal was due to psychological concerns.
7/26/10 21:10 JR