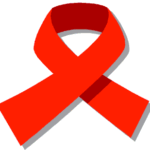 People living with HIV infection are at increased risk for developing cardiovascular disease.
Researchers from Washington University School of Medicine, in St Louis, Missouri evaluated the effects of yoga lifestyle intervention in HIV-infected adults.
First, the details.
60 HIV-infected adults with mild-moderate cardiovascular disease risk were assigned to 20 weeks of supervised yoga practice or standard of care treatment.
And, the results.
Resting systolic and diastolic blood pressures improved significantly more with yoga group (-5 and -3 mmHg, respectively) than with standard of care (+1 and +2 mmHg, respectively).
There was no greater reduction in body weight, fat mass or cholesterol levels after yoga.
There was no improvement in blood sugar levels or overall quality of life after yoga.
Immune and virological (HIV) status was not adversely affected.
The bottom line?
The authors concluded, "Among traditional lifestyle modifications, yoga is a low-cost, simple to administer, nonpharmacologic, popular behavioral intervention that can lower blood pressure in pre-hypertensive HIV-infected adults with mild-moderate cardiovascular risk factors."
Popular? Are people with HIV likely to be receptive to yoga?
A 2006 study in British Columbia reported that among the 47% of HIV-positive people who had ever used CAM, meditation/yoga was used by more that a third (36%) — making it the second most popular CAM after vitamins and minerals.
1/13/10 21:56 JR