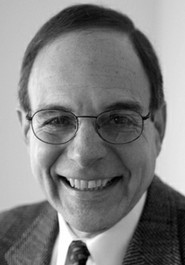 Dr. Harvey Simon, who is editor of the Harvard Men's Health Watch, cuts through the clutter and provides 10 resolutions for 2009.
Surprise! They're all complementary.
Avoid tobacco.
If you're a smoker, quitting is your first priority.
Eat right.
Lots of fish.
Smaller portion sizes — if you're overweight.
Avoid calorie-dense foods.
Exercise.
Build physical activity into your daily routine.
Walk, walk, walk.
Control your weight.
Reduce stress.
Get enough sleep.
Limit exposure to media reports of misery and mayhem.
See resolution #3.
Appreciate and enjoy life's many little pleasures.
Try relaxation techniques such as meditation and deep breathing.
Control alcohol.
Limit yourself to 1 or 2 drinks a day (women should drink half as much).
5 oz of wine, 1½ oz of liquor, or 12 oz of beer = 1 drink.
Protect yourself from infection.
Be sure your immunizations are up to date.
Wash your hands often.
Protect yourself from sexually transmitted diseases.
Prevent accidents and injuries.
Wear seatbelts and drive defensively.
Check your house for clutter and cords.
Hold the handrail when walking stairs.
Careful on icy pavements.
Avoid environmental hazards.
Air pollution, pesticides and toxins, contaminated food and radiation.
Excessive sunlight is toxic to your skin.
Get good medical care.
Know your numbers — cholesterol, blood pressure, blood sugar, and weight.
Listen to your body and tell your doctor if you don't feel well.
The bottom line?
Have a happy, healthy, and complementary new year.
1/1/09 11:18 JR