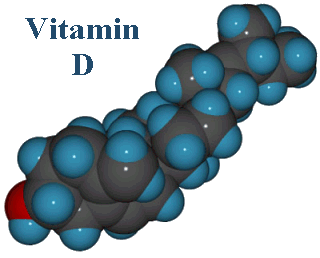 Vitamin D, of course.
A PubMed search revealed 146 studies in humans during 2008 for a dizzying list of conditions.
To start, researchers from the Medical University of South Carolina in Charleston have published a detailed review.
Highlights from 2008
ADA recomendation
The AAD is opposed to "unprotected exposure to ultraviolet (UV) radiation."
And that includes sunlight and tanning parlors.
According to AAD, the best sources of vitamin D come "from a healthy diet that includes foods naturally rich in vitamin D, foods/beverages fortified with vitamin D, and/or vitamin D supplements."
Recommendations in pediatrics
The American Academy of Pediatrics doubled the recommended daily vitamin D intake from 200 IU to 400 IU for infants, children, and adolescents.
Vitamin D deficiency and exposure to the sun
Regardless of one's complexion or the extent of UV exposure, daily vitamin D supplementation taken by mouth can compensate for the lack of vitamin D production in the skin.
Breast cancer
Calcium and vitamin D supplementation did not reduce invasive breast cancer incidence in postmenopausal women.
In addition, 25-hydroxyvitamin D levels were not associated with subsequent breast cancer risk.
Prostate cancer
Research does not support the hypothesis that vitamin D is associated with decreased risk of prostate cancer.
The elderly
Taking calcium and vitamin D might protect bones, but it doesn't guarantee that older women will become more active.
Type 1 diabetes
Vitamin D treatment during infancy might protect from the development of type 1 diabetes,
Age-related macular degeneration
Vitamin D (25-hydroxyvitamin D) might protect against AMD.
Vitamin D failed to stop geriatric hospital patients from falling.
The bottom line?
Despite the studies and reviews listed above, admittedly I chose not to summarize most of the vitamin D studies that appeared in my searches. Just too many and too difficult to identify those that might be clinically significant.
Here's a summary of studies that seemed most relevant to daily living.
Also, the American Journal of Clinical Nutrition has published a supplement from a conference titled "Vitamin D and Health in the 21st Century: An Update." Abstracts from 20 articles based on this meeting can be found here.
12/27/08 19:15 JR