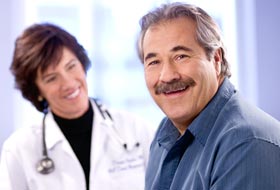 For many patients, navigating the US healthcare system is daunting.
Continuity of care with a familiar healthcare provider helps patients get the most out of the system, according to researchers from several US schools of medicine.
First, the details.
A representative group of about 16,700 adults who used the healthcare system in the past year was evaluated to identify associations between having a usual source of care (USC) and their perceptions of healthcare communication.
A second group of about 18,000 adults was assessed for associations between demographic factors and indicators of patients' perceptions of their independence in making healthcare decisions.
And, the results.
78% of adults reported having a USC.
They were more likely to report that providers always listened to them, explained things clearly, showed respect, and spent enough time with them.
This association held even after adjusting for potentially confounding variables.
Patients who perceived higher levels of decision-making autonomy were non-Hispanic, had health insurance coverage, lived in rural areas, and had higher incomes.
The bottom line?
Patients with a USC are more likely to perceive positive healthcare interactions.
The authors advise, "One way to improve communication in healthcare settings is to… ensure that all patients have consistent access to a USC."
At a national level, they further recommend, "Once this relationship is established, eliminate disparities in the way care is provided and received."
Extra attention is needed for groups who do not feel invovled in their healthcare decisions.
1/1/09 18:22 JR