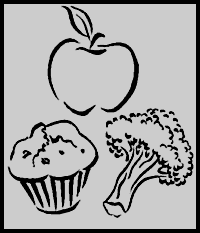 Researchers from the German Institute of Human Nutrition Potsdam-Rehbruecke in Nuthetal monitored more than 2500 adults from 1994 to 2005.
First, the details.
Dietary intake of fiber and magnesium was measured with a food-frequency questionnaire.
In addition, the authors re-analyzed the results (meta-analysis) from published studies on this topic.
And, the results.
Higher cereal fiber intake was associated with a lower risk of diabetes.
There was no association with fruit fiber and vegetable fiber intake.
The same findings were seen in the reanalysis of the published studies.
Magnesium intake was not related to diabetes risk in this study.
But the reanalysis of published studies showed that increased magnesium intake was associated with lower risk of type 2 diabetes.
The bottom line?
The role of magnesium is still controversial. However, further support for the importance of magnesium comes from studies where low magnesium levels (hypomagnesemia) were linked to lower activity of insulin receptors, which reduces the effectiveness of insulin and leads to insulin resistance.
Commenting independently on the research, Tracy Kelly, who is associated with the British charity, Diabetes UK, told NutraIngredients.com: "Food containing fiber and magnesium are important elements of a good diet? However, these elements alone will not stop someone from developing [diabetes]."
12/12/07 20:27 JR