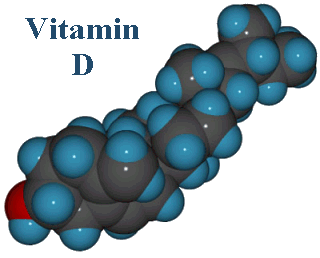 According to researchers from the National Institutes of Health in Bethesda, Maryland, there was no association between 25-hydroxy vitamin D (25(OH)D) and total cancer deaths. But higher blood levels of 25(OH)D levels were associated with lower mortality due to colorectal cancer.
More interesting is the possible reason for this effect.
First, the details.
16,818 adults participated in the Third National Health and Nutrition Examination Survey.
Their health was monitored from 1988?1994 through 2000.
Blood levels of 25(OH)D were measured at the beginning of the study.
And, the results.
Overall, there was no relationship between vitamin D blood levels at the start of the study and the risk of death regardless of ethnicity or age.
However, there was a significant association between death due to colorectal cancer and lower blood levels of 25(OH)D level.
The bottom line?
In an accompanying editorial in the Journal of the National Cancer Institute their colleagues from the NIH and Tufts University in Boston say, "There are many plausible biological mechanisms that might mediate the association of vitamin D with reduced mortality from colorectal cancer."
Furthermore, "If vitamin D has effects on colorectal cancer, they are not likely to occur in isolation; rather, they may be modified by other dietary factors and energy balance? Therefore, these findings must be put into the context of total diet and lifestyle."
Most interesting to me is their hypothesis that because normal colon cells, as well as malignant human cancer cell samples, contain an enzyme that converts 25(OH)D to its active metabolite, 1,25(OH)2D, the local levels of vitamin D around those cells might expose them to higher (and possibly protective) levels of the vitamin.
10/31/07 20:20 JR