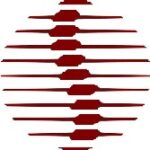 Researchers at Canadian Memorial Chiropractic College, in Toronto, recorded the attitudes and behaviors of chiropractors regarding table disinfection.
First, the details.
A 12-item survey of attitudes and behaviors regarding table disinfection was taken by 79 chiropractors.
In addition, the following areas were evaluated.

Bacterial contaminants on treatment tables in private chiropractic clinics
Effectiveness of the paper barrier in preventing bacterial deposition
Chiropractors' attitudes and practices regarding table disinfection
And, the results.
84% of chiropractors favored the idea of table disinfection, but only 62% had a routine disinfection protocol.
Table sampling revealed the presence of a number of bacteria, including methicillin-resistant Staphylococcus aureus(MRSA), recovered from 3 separate clinics.

MRSA is a bacterial infection that is highly resistant to some antibiotics.

The paper covering on table headpieces was an effective barrier to bacteria.
The bottom line?
The authors concluded, "Chiropractors have a positive attitude regarding disinfection; however, the risk of infection from treatment tables remains." They suggested modification of the positioning of facial piece paper, along with increased emphasis on disinfection.
A few years ago, researchers at Western States Chiropractic College, Portland, Oregon, evaluated the effect of disinfection protocols at a chiropractic college.
In that study, various microbes were identified on the headpieces of adjusting tables. Importantly, changing the disinfection protocols reduced the number of bacteria found in the second survey. And the third and fourth surveys showed fewer bacterial colonies than at the start of the study, suggesting that compliance with disinfection protocols continued over time.
5/22/11 22:17 JR