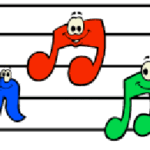 Having cancer may result in emotional, physical, and social suffering. Music interventions have been used to alleviate symptoms and treatment side effects in cancer patients.
The authors of this Cochrane review report the response to music among cancer patients.
First, the details.
30 studies with 1891 participants were reviewed.
Studies included music therapy offered by trained music therapists, as well as listening to pre-recorded music offered by medical staff.
And, the results.
The results suggest that music may lower anxiety in people with cancer.
There was a positive impact on mood, but no change in depression.
Music therapy may lead to small reductions in heart rate, respiratory rate, and blood pressure.
Significant moderate pain-reduction was found, but no change in fatigue or physical status.
There was a significant beneficial effect of music therapy on quality of life.
No conclusions could be drawn regarding the effect of music on distress, body image, oxygen saturation level, immunologic functioning, spirituality, and communication outcomes.
It wasn't possible to compare the effectiveness of the source of music therapy (therapist vs pre-recorded).
The bottom line?
The authors concluded, "Music interventions may have beneficial effects on anxiety, pain, mood, and quality of life in people with cancer. Furthermore, music may have a small effect on heart rate, respiratory rate, and blood pressure."
They acknowledge, "Most trials were at high risk of bias and, therefore, these results need to be interpreted with caution."
Too bad they couldn't compare response to the source of the music.
8/11/11 21:24 JR