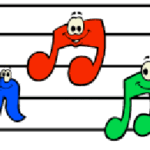 Researchers at Kaohsiung Medical University, in Taiwan reviewed the evidence related to music's effect on people with different mental illnesses.
Here's what we know.
Laboratory and animal studies show music is capable of influencing complex neurobiological processes in the brain.
Studies in people provide some evidence that music therapy can be used as an alternative therapy in treating…

Depression
Autism
Schizophrenia
Dementia
Agitation
Anxiety
Sleeplessness
Substance misuse

Whether it can replace other modes of treatment is undetermined.
The bottom line?
The authors concluded, "Future research should include translational studies involving both neuroscience and clinical medicine that investigate the long-term effects of music intervention and that lead to the development of new strategies for music therapy.
1/24/11 20:32 JR