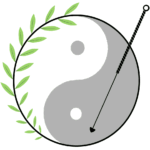 Acupuncture is frequently used to manage the side effects associated with cancer therapy.
Researchers at Columbia University Medical Center, in New York City, studied the safety of acupuncture in patients with cancer treatment-related thrombocytopenia.
Platelets are cells in the blood that help blood to clot. Thrombocytopenia is any disorder in which there are not enough platelets.
First, the details.
Medical records of 32 patients receiving acupuncture during cancer treatment or during stem cell transplantation were reviewed.
Acupuncture used Japanese J-type Seirin brand needles, with mild manual stimulation administered at 0.5-cm depth in patients with cancer with and without thrombocytopenia.
And, the results.
Of 237 acupuncture sessions, 20%, 8%, and 19% of the sessions were administered to patients with severe, moderate, and mild thrombocytopenia, respectively.
No bleeding was observed.
The bottom line?
The acupuncture was administered at an academic medical center with an established acupuncture program. But the results are based on the medical records from 32 patients that were reviewed after the fact.
The authors would like to see a prospective study on this issue.
Until then, there's this.
Researchers in the UK reported the incidence of bleeding and bruising at 3% across all patients.
Researchers in Germany reported ecchymosis (black and blue marks) at 6%.
At the high end, researchers in California who reviewed the pediatric literature reported bleeding in 15% of treatments.
6/18/10 20:06 JR