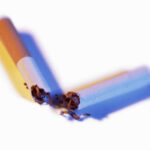 This Cochrane review reports on 6-month quit rates.
First, the details.
11 studies compared hypnotherapy with 18 different quit options and placebo.
And, the results.
There were conflicting results for the effectiveness of hypnotherapy compared to no treatment, or to advice, or psychological treatment.
There was no evidence of a greater effect of hypnotherapy compared to rapid smoking or psychological treatment.
The bottom line?
The authors concluded, "We have not shown that hypnotherapy has a greater effect on 6-month quit rates than other interventions or no treatment."
The evidence doesn't support hypnotherapy over counseling.
The American Heart Association tells us, "With good smoking cessation programs, 20% to 40% of participants are able to quit smoking and stay off cigarettes for at least one year."
That means you are likely to have to "quit" 5 times before you quit once.
12/18/10 19:43 JR