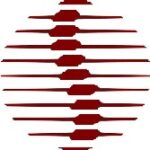 Prof. Ernst reviewed the evidence.
First, the details.
3 studies were included in the review.
Their design quality was mostly poor and ranged between 1 and 3 on the Jadad scale.
And, the results.
2 studies suggested no effect of spinal manipulations in terms of Headache Index or migraine duration and disability compared with drug therapy, spinal manipulation plus drug therapy, or mobilization.
1 study showed significant improvements in migraine frequency, intensity, duration and disability associated with migraine compared with detuned interferential (placebo) therapy.
The most rigorously designed study demonstrated no effect of chiropractic spinal manipulation compared with mobilization or spinal manipulation by medical practitioner or physiotherapist on migraine duration or disability.
The bottom line?
The authors concluded, "Current evidence does not support the use of spinal manipulations for the treatment for migraine headaches."
5/8/11 21:57 JR