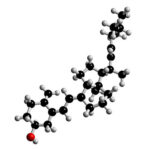 Many studies suggest that we may need more vitamin D than presently recommended to prevent chronic disease.
Dr. Christine Gonzalez reviewed the evidence for disease prevention. Let's focus on what's known and what requires more evidence.
Here's what we know.
The best evidence for the possible role of vitamin D in protecting against cancer comes from colorectal cancer studies.
Evidence is strong for the potential role of vitamin D in preventing fractures and falls.
Further studies are needed to vitamin D in protecting against heart disease, autoimmune diseases, influenza, diabetes, and depression.
The bottom line.
New vitamin D dosing recommendations from Canada are here.
11/16/10 19:27 JR