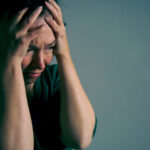 Low intake of fish, polyunsaturated fatty acids (PUFA) and vitamin D deficiency has been suggested to play a role in the development of schizophrenia.
Researchers from Scandinavia evaluated the association between the intake of different fish species, PUFA, and vitamin D, and the prevalence of psychotic-like symptoms in Swedish women.
First, the details.
Dietary intake was estimated using a food frequency questionnaire in 33,623 women.
Information on psychotic-like symptoms was derived from a follow-up questionnaire.
Participants were classified into 3 predefined levels: low, middle, and high frequency of symptoms.
And, the results.
18,411 women had a low level of psychotic-like symptoms.
The risk of high-level symptoms was 53% lower among women who ate fish 3 to 4 times per week vs women who never ate fish.
The risk was also lower for women with a high intake of omega-3 and omega-6 vs women with a lower intake of these fatty acids.

The effect was most pronounced for omega-6 PUFAs.

The strongest reduced risk was with an intermediate intake of fish or PUFA.
Women with the highest consumption of vitamin D experienced a 37% lower risk of psychotic-like symptoms vs lowest consumption of vitamin D.
The bottom line?
Many factors contribute to the development of schizophrenia, potentially including abnormalities in metabolism of PUFA and vitamin D.
In this study, frequent consumption of fish, omega-3 and omega-6 fatty acids appeared to reduce the risk of psychotic-like symptoms. And there was a lower rate of psychotic-like symptoms with increasing vitamin D intake.
Others have suggested a connection between vitamin D and schizophrenia. A rationale for the protective effects of vitamin D is discussed here.
5/30/10 20:03 JR