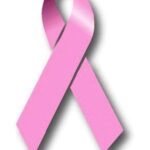 Some breast cancer patients reject standard treatment, but data on outcomes for those choosing CAM as primary treatment are lacking.
Researchers at the Legacy Health System, Cancer Services, in Portland, Oregon, estimated 10-year survival statistics.
First, the details.
61 breast cancer patients who refused/delayed standard treatments in favor of alternative therapies were identified in a community surgical practice over a 10-year period.
Their medical records were reviewed for a duration of about 54 months, and accompanied by telephone interviews when possible.
Patients were stratified into 2 subgroups.

Those who omitted/delayed surgery
Patients who agreed to initial surgical therapy but were nonadherent to recommendations about hormonal therapy, chemotherapy, or radiation
And, the results.
Omitted/delayed surgery

96% experienced disease progression
50% died of disease
Average stage at initial presentation was II.

Average stage at re-presentation after primary treatment with alternative therapies was stage IV.

Patients nonadherent to recommendations about hormonal therapy, chemotherapy, or radiation.

86% experienced disease progression.
20% died of disease.
Survival for this group was 36% after follow-up of about 33 months.

Alternative therapies

The most common alternative therapies used included herbal/vitamin (69%) and dietary (62%).
Less common: religion (4 cases), sham surgery (1), chelation/detox (5),

More on breast cancer staging is here.
The bottom line?
The authors concluded, "Alternative therapies used as primary treatment for breast cancer are associated with disease progression and increased risk of recurrence and death. Diminished outcomes are more profound in those delaying/omitting surgery."
Earlier detection, improved surgical options and follow-up allopathic therapy have combined to improve survival for breast cancer victims. 10-year survival reached 77% for women diagnosed with any stage breast tumor in between 1995-2004, according to a review of data at MD Anderson Cancer Center in Houston, Texas.
Of course, what's most important is early detection of limited (localized) disease, which then raises the 10-years estimated survival to 86%, again based on data from the University of Texas M. D. Anderson Cancer Center.
3/14/11 19:10 JR