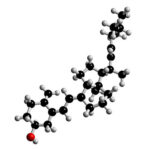 Dr. Sandra Fryhofer, at Emory University School of Medicine, in Atlanta, Georgia, reviews the latest recommendations from the Institute of Medicine (IOM).
IOM recommendations
Dietary allowances of vitamin D to achieve blood levels above 30 ng/mL

600 IU per day for everyone age 1 through 70
800 IU for adults age 71 and older

Calcium recommendations

1300 mg per day for ages 9 through 18
1000 mg for men and women age 19 through 50
Women should increase intake to 1200 mg starting at age 51.
Men should increase calcium intake to 1200 mg starting at age 71.
Postmenopausal women should be cautious not to take too much, thus increasing risk for kidney stones.

Maximum intake

For vitamin D, not more than 4000 IU daily
For calcium, not more than 2000 mg daily
The bottom line?
Evidence confirms the importance of vitamin D and calcium to maintain bone health, and this is the focus of the IOM recommendations.
However, states IOM, more research is needed to determine fully the role, if any, of vitamin D in preventing other diseases, including heart disease, cancer, autoimmune diseases, and diabetes.
The IOM is an independent, nonprofit organization that provides unbiased and authoritative advice to decision makers.
1/17/11 19:54 JR